Discussing the Future of ABE South Africa with Amgen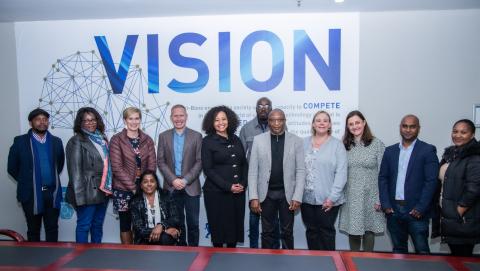 The ABE South Africa team and the CEO of Sci-Bono, Prof. Pat Ntsobi had the honour of hosting representatives from Amgen South Africa, as well as Dr Ponda Motsepe-Ditshego, who came from California to engage with the team, at Sci-Bono on the 20th of July.

Dr Motsepe-Ditshego is the vice president for US and global medical, head of Amgen's Representation in Clinical Research team, and a member of the Board of Directors of our funder, the Amgen Foundation.

Discussions revolved around the future of ABE South Africa and building partnerships between ABE and previously disadvantaged universities in South Africa.