Harvard University
The main ABE Massachusetts Site sits with the Life Sciences Outreach Program at Harvard University. LSO is committed to enhancing high school biology education in New England through professional development programs for teachers and hands-on laboratory experiences for students. The program seeks to bring teachers up to date on faculty research in the life sciences, and partners with both faculty and participating teachers to develop innovative curriculum materials. Since 2002, we have offered a number of annual programs for high school students and teachers that not only deepen scientific literacy but create an environment for scientific curiosity.
Teachers engage with faculty and graduate students and learn about current research in the Fall Faculty Speaker Series. Each spring, over 30 teachers bring their classes to campus for 3-hour laboratories as part of the Spring Laboratory Program for High School Students. As the main Amgen Biotechnology Experience site in Massachusetts, we have introduced over 100 teachers and thousands of students to this exciting biotechnology program. Across our programs, we rely on teacher input to help inform direction and development.
From 2002 to 2021, Life Sciences Outreach has served over 35,000 students and 500 teachers from across New England. Over 50 faculty members and 160 graduate students and post-doctoral fellows from across disciplines have contributed their time and expertise to Outreach programs. In addition, our programs serve as training grounds in which graduate students may practice their teaching and scientific communication skills.
Whether you are a high school biology teacher or a Harvard faculty member, post-doctoral student, or graduate student, we encourage you to join our community of scientists and learners.
Address
Harvard University Science Center
1 Oxford Street
Cambridge, MA 02138
United States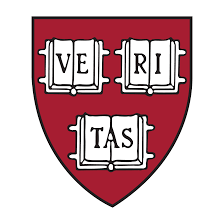 Harvard University
Alia Qatarneh
ABE MA Program Director