ABE Training for News School Technicians
ABE Training for News School Technicians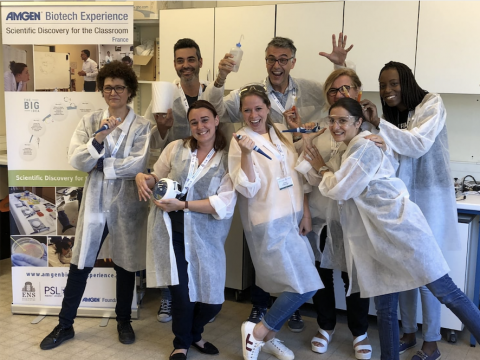 Dates: Jul 07, 2020
Body
This workshop covers the Amgen Biotech Experience curriculum. This workshop is held at the Institute of Biology of the Ecole Normale Supérieure (IBENS). This workshop is for new school technicians and experienced (school technicians previously trained are welcome to repeat this workshop).
Workshop objective
Presentation of the ABE curriculum.
Presentation of the equipment.
Learn how to use the equipment.
Learn how to prepare and use reagents.