About
The Amgen Biotech Experience (ABE) is an international education program funded by the Amgen Foundation. As an Affiliate Site, ABE-San Diego is supported by New England BioLabs, EmbiTec MiniOne, the California CCAP STEM Pathways Academy Grant, the Defense STEM Education Consortium supported by DoD STEM, Mt. San Jacinto College, San Diego Miramar College, Biocom California Institute, and others.
---
San Diego Site Director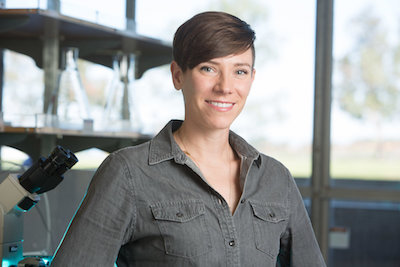 Lauren E. Shipp, Ph.D.
Lauren oversees the overall program, resource management, and partnerships. She has a B.A. in Integrative Biology from UC Berkeley and a M.S. in Oceanography and Ph.D. in Marine Biology from Scripps Institution of Oceanography at UC San Diego. She was a postdoctoral scholar in molecular neurobiology at the Salk Institute for Biological Studies. Lauren has published research in cell and developmental biology, toxicology, cell physiology, gene regulation, bioacoustics, and curriculum design. She is a faculty instructor with the Reproductive Oncofertility Science Academy (ROSA) at UC San Diego and the science lead with the ROSA-Teacher sister program. She is also the Science Educator at Biocom Institute, and she delivers lectures and workshops in biotechnology at San Diego Miramar College.
San Diego Site Coordinator & Technician