Events
Professional Development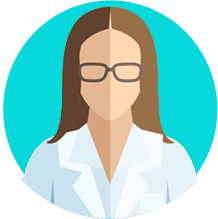 ABE Training for New Teachers
Location: Dublin, Laois and Monaghan
Dates: September 2020
About this event: ABE Ireland training workshops on the Amgen Biotech Experience labs for teachers who have not been trained in the programme before. Workshop will train teachers to present ABE Labs 1–4 (lab techniques micro pipetting, DNA electrophoresis, restriction digestion and DNA ligation and curriculum-linked experiments). Workshops will be held:
In University College Dublin on Saturday 5th September and Saturday 12th September.
In Monaghan Education Centre on Wednesday 9th September.
In Laois Education Centre on Wednesday 16th September. 
Register here or contact abe-ireland@ucd.ie with any questions.
Please note, the changing situation and social distancing guidelines associated with the Covid-19 outbreak means we may have to cap the numbers of attendees in each workshop. Because of this we anticipate we will need to start waiting lists. If you intend to come to one of the workshops please register early. We will be in contact in the run up to the workshop with more information and to check that you can still make it. 
Bioinformatics Lab Pilot Workshop
Location: UCD, Belfield, Dublin 4
Dates: Summer 2020
About this event: ABE Ireland has developed labs to teach bioinformatics—the use of computers and online software to analyse genetic information from different organisms. We will pilot these labs in a workshop with a small number of teachers who are also invited to bring some students with them as the labs as the classes include peer learning. We will liaise directly with teachers who register their interest on the details of this pilot workshop.
Please contact abe-ireland@ucd.ie to register your interest.